Panattoni builts in Lower Silesia - S5 Wrocław North Gate under construction
17 april 2019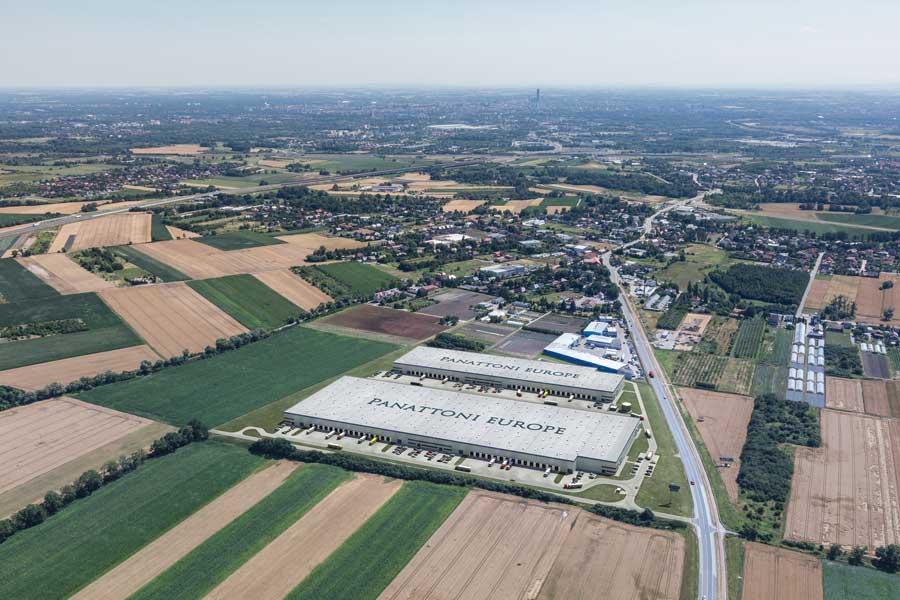 In the heart of the Lower Silesia region, construction works have started on S5 Wrocław North Gate, with 62,000 sqm planned. The first tenant, claiming in excess of 32,500 sqm, is GEFCO Poland – a supplier of integrated logistics services. The project will comply with the criteria of BREEAM In-Use certification.
S5 Wrocław North Gate – time to go north. S5 Wrocław North Gate is Panattoni Europe's twelfth investment in the Wrocław region. To date, the developer has delivered 520,000 sqm here, in proprietary parks, City Logistics and industrial facilities, and that was only the beginning of the company's drive. This time, Panattoni Europe targets the northern part of the Wrocław metropolitan area. The complex is being built in Psary and will comprise two warehouse buildings totalling in excess of 62,000 sqm.
The first tenant of S5 Wrocław North Gate is the logistics company GEFCO Poland, which will use more than 32,500 sqm of space – 32,140 sqm dedicated to the warehouse, and 400 sqm to office space. The space for GEFCO Poland will be fully tailored to the needs of handling and picking deliveries for the automotive sector, and will be ready for the tenant to move in by early September 2019.
"GEFCO and the other tenants of S5 Wrocław North Gate can count on flexibility. The architectural design of the units in the park can be adapted to their needs, both in terms of the technical specs and the arrangement of individual sections – manufacturing, warehousing, office and staff facilities. S5 Wrocław North Gate is also an attractive choice for companies seeking environmentally-friendly solutions. The complex meets the criteria of BREEAM certification" comments Marek Dobrzycki, Managing Director, Panattoni Europe.
Was this article helpful?