The DNA of Real Estate: Q2 2019 [REPORT]
14 august 2019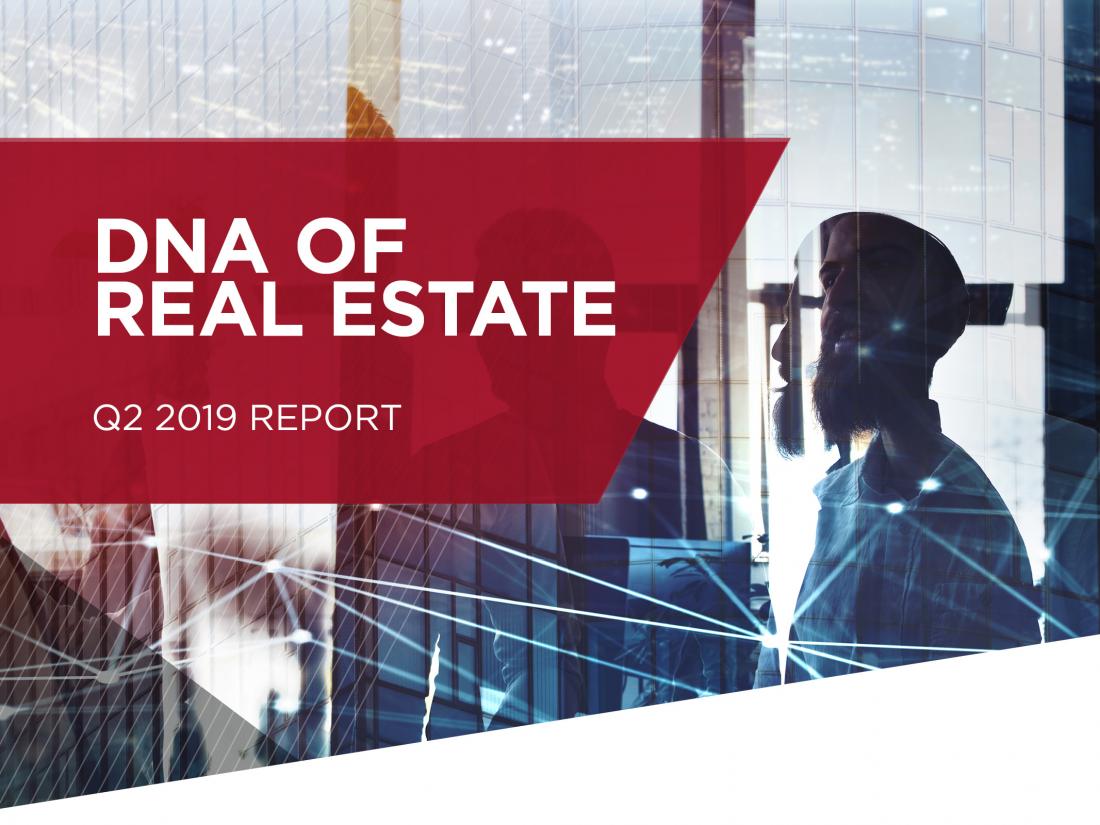 According to Cushman & Wakefield's latest DNA of Real Estate Q2 2019 report, the European logistics sector continues to perform strongly with strong rental growth and investor demand driving down yield by 2bps, whereas yields in the European office and retail sectors remained flat.
The logistics sector saw prime rents grow 0.6% over the quarter and rising 2.8% year on year – its highest rate since March 2008. The strongest growth remains in Central Eastern Europe (CEE) markets with rents 4.4% higher in Budapest and 2.7% in Warsaw. The German city of Hamburg also posted strong growth with rents 3.4% higher over the quarter supported by a lack of stock and strong demand driven by a streamlining of distribution networks.
Nigel Almond, Head of Data Analytics at Cushman & Wakefield, said: "Strong occupational demand continued to drive prime European logistics yields 2bps lower, pushing the weighted average prime yield to a new record low of 5.66%. Most regions saw modest falls in yields over the quarter led by CEE where we have seen the strongest rental growth. Further falls are expected in a third of markets by year-end where low finance rates and favourable occupational markets support rental growth and yield compression."
Despite the strong occupational markets, prime office yields were flat at 4.35%, although remain at their lowest level since records began in June 2002. Office rents grew faster quarter-on-quarter by 1.1%, taking annualised growth to 3.3%, its fastest rate of growth since 2012. Germany remains the power house with rents up 2.4% q/q led by 5.7% growth in Berlin and 3.4% in Frankfurt supported by strong demand and low supply of grade A buildings. Semi-core markets of Lisbon (4.8%) and Dublin (4.2%) also posted strong growth over the quarter.
Soren Rodian Olsen, Head of Capital Markets Poland, Cushman & Wakefield, added: "The CEE markets enjoy sustainable office rent levels while the retail and logistics sectors continue to demonstrate rental growth in core locations. CEE prime yields have seen the strongest compression in Europe, Q/Q and Y/Y, save for Benelux but still offering a discount to the core markets. Looking ahead, we expect further yield compression in the Warsaw office market and for Polish prime logistics assets."
Was this article helpful?
Download now!