What is BTO (Built-To-Own) in warehousing?
11 september 2023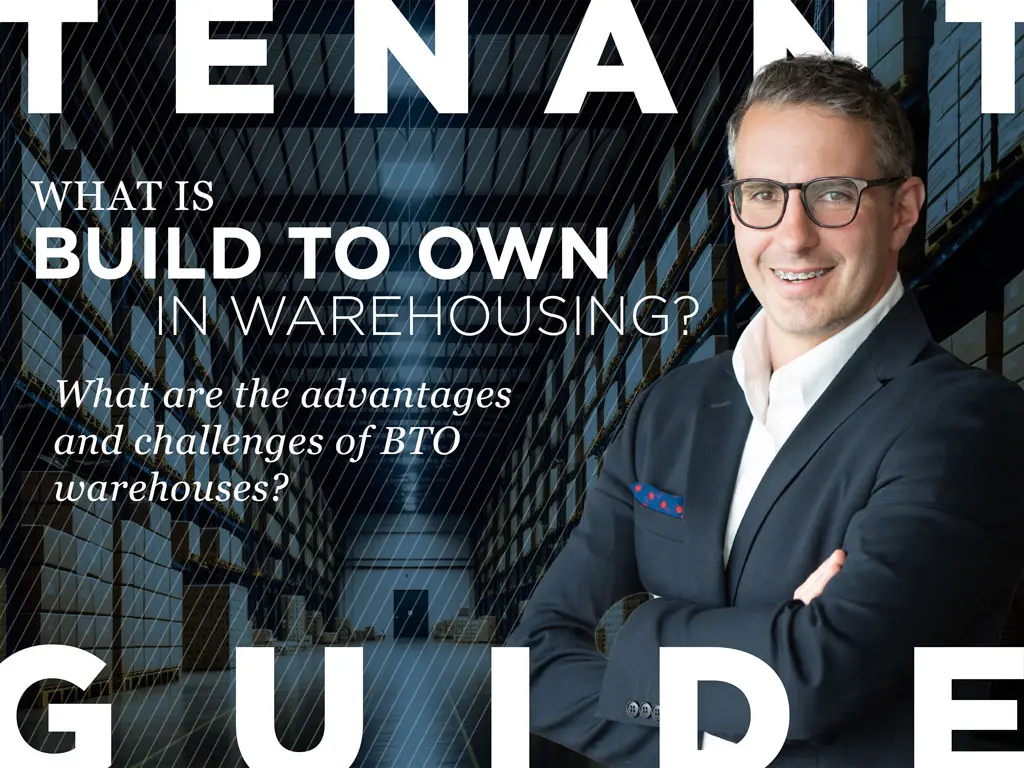 A customised warehouse is key to market success for many companies, but they are likely to have business-specific needs, which in turn will call for a tailored approach. This is the reason why BTO (Built-To-Own) are popular among large organisations. BTO projects are nothing new in real estate - they are still an attractive alternative for clients looking for dedicated developments that need not be located in top logistics destinations. They are unique in that they are built to be owned by a client while a developer acts as a contractor and assumes greater responsibility than a general contractor - it is responsible for the entire development process: from planning through to administrative procedures and the handover of a ready-to-occupy facility. What are the advantages of a BTO project in warehousing? You can find out below.
What is a BTO warehouse?
Adapting an existing warehouse, especially to unique business needs, is sometimes very difficult. Contracting construction of a BTO (Built-To-Own) scheme may be worth considering then. A BTO warehouse will be tailored to a company's needs and become its freehold property. As a result, companies may enjoy great independence and grow at a faster pace and successfully compete on the market.
BTS warehouses are similar - they are also built according to a client's unique specifications. Unlike BTO facilities, they are developer-owned and have their advantages and disadvantages - you can read about them on our blog too.
What are the advantages of BTO warehouses?
BTO warehouses are popular with some companies on account of their advantages, the key one being that they are tailor-made. They can be designed and built according an investor's or company's specifications to optimise workspace and streamline processes. Owning a BTO warehouse also gives you full control over your property - there is no dependence on a developer's decisions or leases, so you can enjoy more freedom.
What about costs? Although initial costs are high, they also offer a silver lining. First of all, an investor does not pay lease costs and is likely to see its property value grow over time (provided that it meets, among other things, key location criteria). Additionally, locating a BTO project in the Polish Investment Zone carries many benefits as the cost of a building is classified as an investment cost and may be a basis for obtaining a significant tax exemption. The investment risk is therefore significantly reduced.
BTO projects are frequently developed in less obvious locations in order to ensure access to a skilled workforce and to enable employees quick and easy commutes. Another important factor is charges – as a freeholder, you do not pay rent – you pay service charges only. You have full control over property management and upgrades; and if you build on your own land, you can plan expansion more easily. By contrast, if you lease a BTS facility, you can take advantage of flexible financing options, but you will usually have to make a longer lease commitment of between 10 and 15 years.
The challenges of BTO warehouses
Costs are definitely one of the biggest barriers to building BTO warehouses. The costs of land acquisition, design, construction and fit-out are high and can be afforded by just a handful of companies.
There are also construction risks. The warehouse construction process carries risks of delays, a budget overrun and other building problems. Control over this process is therefore key, but it may be difficult and require experience in construction project management.
Long-term financial and operational commitments are another important matter. A company must, therefore, have confidence in its future operations and expansion plans. Hence the importance of a well-thought-out strategy that must include not only a BTO warehouse but also the company itself. As a result, BTO projects are typically for businesses that have long been on the market and enjoy established strong market positions to make such substantial investments.
The decision on whether to invest in a BTO warehouse will ultimately depend on your company's individual needs, financial resources and strategy. Before making a decision that will have such long-term consequences, you are advised to carefully analyse costs and benefits and to consider alternative options such as leasing a warehouse. To find out more about opportunities associated with BTO warehouses, please get in touch with us.
Was this article helpful?