What is a Building Management System (BMS)?
16 may 2023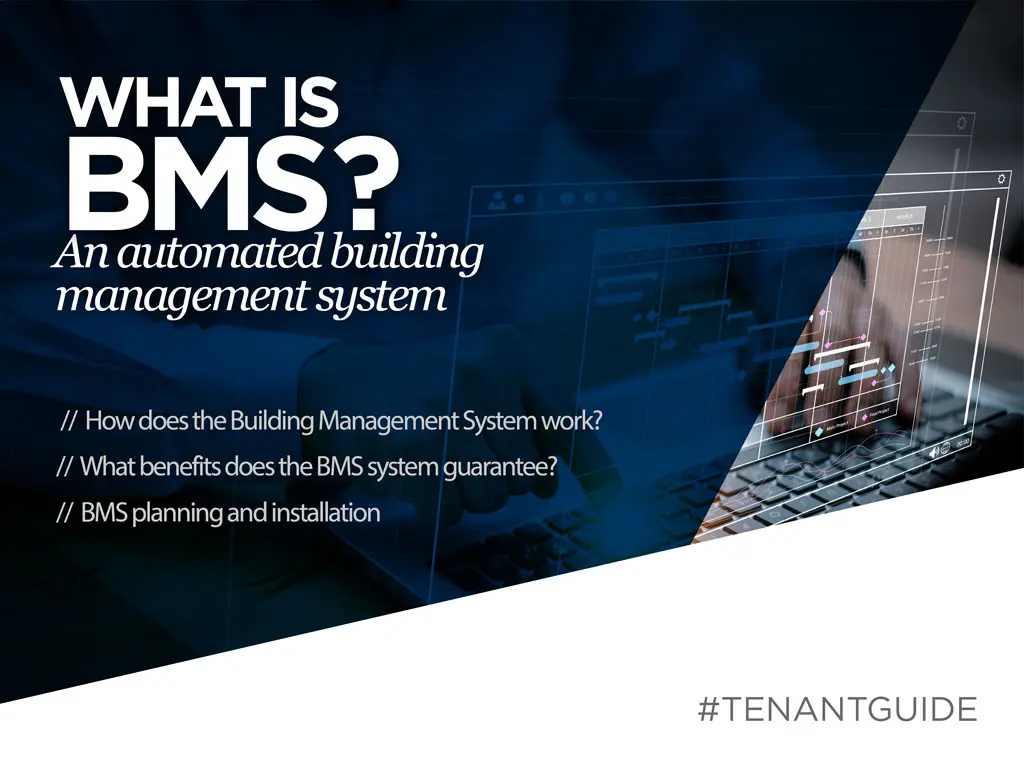 Building operating and management costs are quite substantial. However, they can be optimised through the use of a Building Management System (BMS). What exactly is it all about and what are its benefits?
What follows below is some detailed information on the topic.
What is a BMS?
A BMS is a tool dedicated to efficient building management. It has been designed to integrate many different functions and systems to make operating a building easier and faster. All this is to enable remote control of modules, which will, in practice, translate into a number of benefits, including lower property maintenance costs.
How does a Building Management System work?
This tool integrates various technical functions and systems of a building managed by a data bus. BMS controllers and sensors enable you to monitor and control central heating, radiators, air-conditioning and lighting. Many buildings also have systems integrated with such features as employee access control and security systems, to name a few.
The BMS therefore incorporates advanced IT systems, network connections, sensors, controllers and management software. The whole system is designed to ensure efficient communication and coordination between various elements of a building, thereby benefiting the process of managing its functionalities.
Communication takes place via computers, control panels and switches, among other things. It is vital that security is ensured across the board and access is fully controlled.
What are the benefits of a BMS?
In practice, a Building Management System offers many benefits to both property managers and users, provided it is properly implemented.
One of its key benefits is improved energy management. A BMS is more efficient at adjusting utilities consumption to current needs and conditions while minimising energy use and bringing down service charges. In an era of high electricity and heating bills, this is a very important factor that helps to better control and cut costs.
A BMS also makes building management easier. With many processes being automated and remotely monitored, daily operations become much easier. It allows for more efficient programming and adjusting without having to rely on manual interventions that take valuable time and engage human resources.
Another benefit of a Building Management System is its positive impact on the comfort of occupants. Such integrated management solutions allow to control many parameters such as indoor temperature, air quality and lighting – easily and quickly.
A BMS also helps keep a building's systems in good working order. Thanks to improved monitoring of their performance, it ultimately reduces the need for various repairs, thereby helping to optimise maintenance costs which are trending upwards.
A BMS in practice
A BMS is most often deployed in commercial and public buildings. In industrial and warehouse facilities it is used primarily to monitor and control ventilation and lighting systems and specialist machinery and equipment in order to optimise operational processes within such buildings.
BMS design and assembly
For a BMS to operate properly, it must be first properly designed and implemented. There are specialist companies which will provide relevant expertise and implementation services and will advise the best solutions so that a BMS operates efficiently. A building management system should ideally feature scalable software and hardware. In addition, a specialist company will provide training on how to properly operate building management modules.
Building management systems should also be regularly inspected and backed up by a guarantee of workmanship so that any potential issues are more easily resolved. Technological support will also be useful in expanding and adding new capabilities to a BMS.
A BMS makes managing a building easy and provides many practical benefits for everyone involved. It must, however, be appropriately designed and configured.
Was this article helpful?