What you should know about Small Business Units?
11 may 2021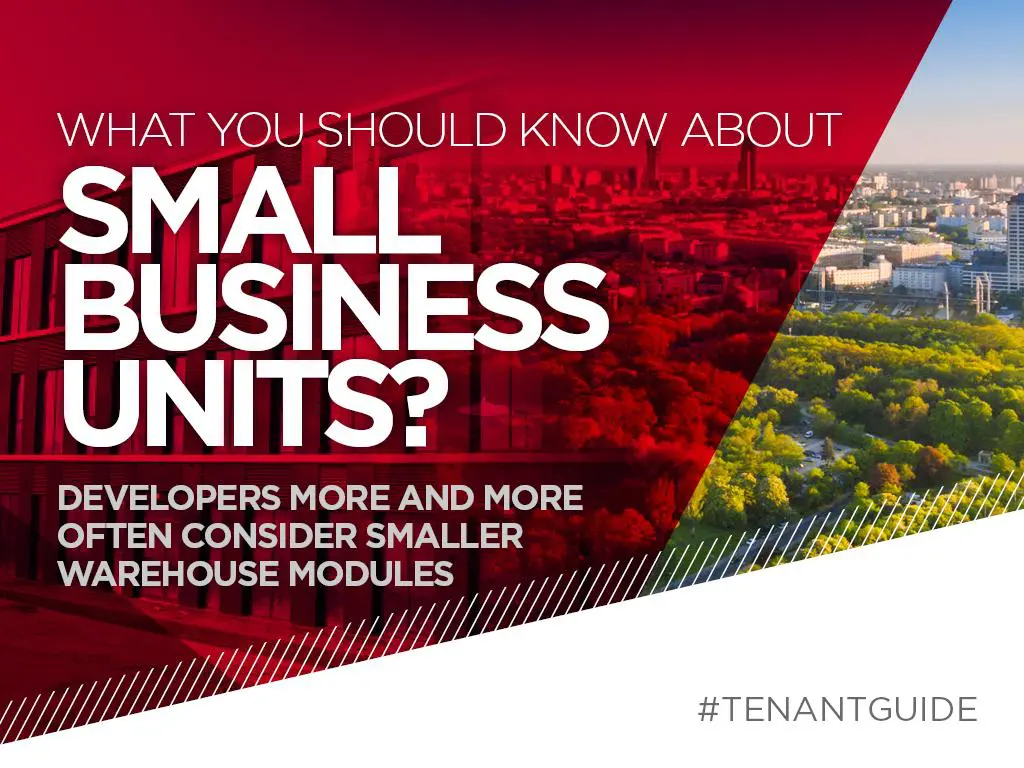 Developers more and more often consider smaller warehouse modules, especially on the Warsaw market. Such facilities are called Small Business Units (SBUs) and typically provide between 500 and 1,500 sq m of warehouse space.
Warehouses in Warsaw and its suburbs
Despite last year's major disruptions on the real estate market, warehouse leasing activity hit an all-time high of close to 5 million sq m in 2020. How did the capital perform in comparison with the whole of Poland? Warsaw suburbs and the inner city witnessed more than 900,000 sq m and 150,000 sq m leased, respectively, accounting for a combined 20% of Poland's total take-up. Warsaw is, therefore, a leading national market and continues to attract growing levels of interest. This region is also seeing strong growth in SBUs built close to the city centre and starting from 500-600 sq m.
Who are SBUs for?
SBUs are usually situated in locations with excellent visibility within industrial districts of a city. They also enjoy easy access to public transport and key arterial routes. Short delivery times to end users resulting from proximity to the city centre is one of key drivers of competitiveness in business, especially now when a bulk of sales has shifted to online platforms.
Such facilities are ideally placed to meet the requirements of the continued expansion of last-mile logistics, e-commerce and light manufacturing clients, or picking. Benefiting from prestigious locations, fine surroundings and a higher fit-out standard than that in ordinary warehouse parks, they will also be ideal for exhibition space. To sum up, they have the capacity to attract a wide range of tenants and – given their relatively small sizes and total occupancy costs – they are an option to consider for a growing number of companies.
Occupancy costs in Small Business Units
Effective rents for SBUs in Warsaw range between EUR 4.00 and 5.00. They tend to be lower in the suburbs and stand at EUR 3.00–4.00. The cost principle is simple: the closer an SBU is to the city centre, the smaller it is and the higher the rent.
SBU locations in Warsaw
In Warsaw, such projects are being developed in Okęcie, Żerań, Targówek Przemysłowy, and Janki. The last available spaces are being leased out, but there are also new projects in the pipeline, both on the left and right banks of Warsaw.
Was this article helpful?