Post-COVID economy recovery - Trends Radar Q2 2020 [REPORT]
23 june 2020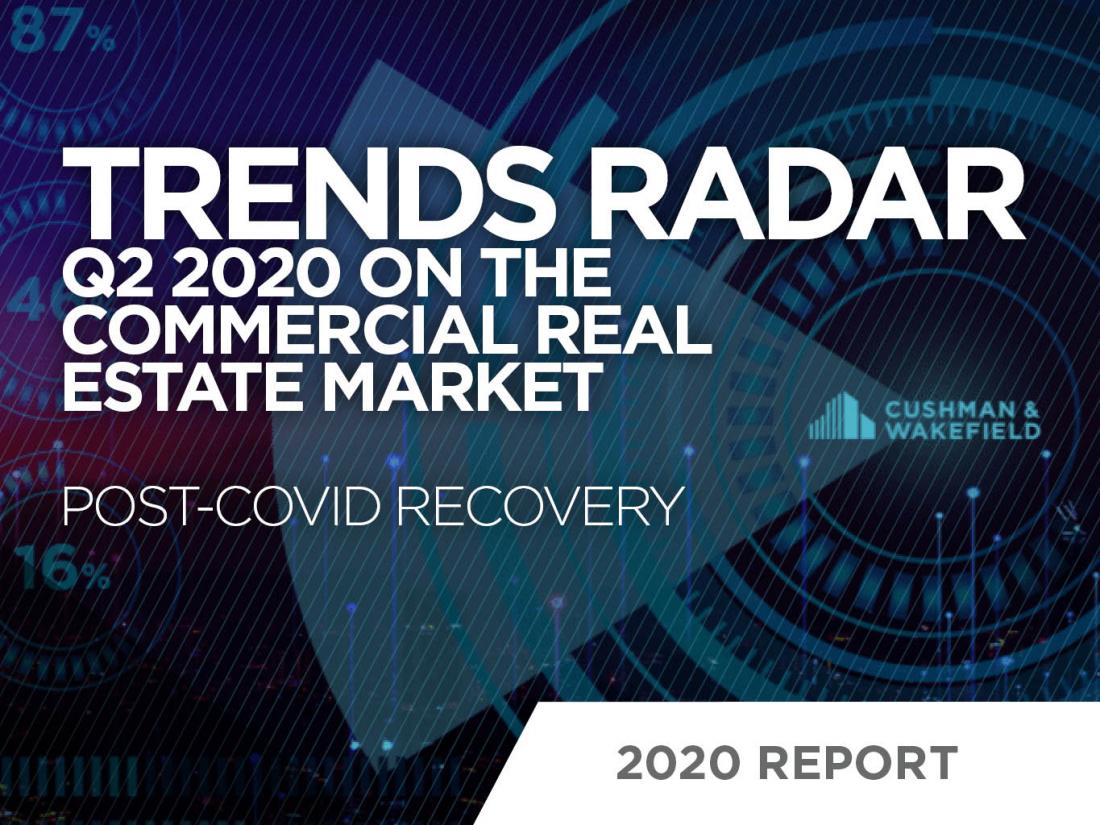 Before the coronavirus outbreak, Poland was among the fastest-growing economies in the European Union. What's it like now?
Due to the coronavirus outbreak and the full domestic lockdown introduced by the Polish government in March, Poland's economy is expected to enter into recession in Q2 2020 for the first time in its history. According to Oxford Economics, consumer spending is likely to fall, but it will rather be deferred than lost completely, and the labour market will suffer despite efforts to cushion the negative effects. Also, although no lockdown was imposed in the manufacturing sector, industrial output fell sharply.
According to Oxford Economics, with containment measures gradually lifted from early May, economic activity is expected to rebound in H2 2020 and in 2021.
Warehouse market after COVID-19
The warehouse market is relatively resilient to the pandemic crisis and is being supported largely by the growth of e-commerce driven further in the early weeks of the pandemic by restrictions in the retail sector and the shift of some shopping activity to online channels. E-commerce sales currently amount to PLN 50 billion and are likely to double by the end of 2020, reveals Unity Group.
The rapid growth of e-commerce is driving demand for warehouse space and transforming the market. Due to the growing expectations as regards delivery times and post-sale services, the logistics network is expanding to include projects developed close to end consumers, in large cities or in their immediate vicinity (for example, near city ring-roads). There has also been a rapid growth in such concepts as Small Business Units, City Logistics or City Flex, which fits in with the trend of last mile logistics growth on such markets as Warsaw, Łódź, Wrocław, and Tricity. Developers are also delivering BTS (build-to-suit) facilities tailored to individual requirements of tenants, including cross-dock spaces that are popular with courier and logistics companies. Meanwhile, larger regional logistics centres and central warehouses being the first distribution link of supply chains will be increasingly equipped with modern automatic systems to ensure fast order picking and reduce headcount.
Industrial forecast
According to Cushman & Wakefield's experts, it is too early to predict the ultimate consequences of the coronavirus pandemic on the industrial sector. Some companies and industries that are struggling with serious problems are likely to reduce their demand for warehouse space in the near future. On the other hand, the lost demand will be considerably offset by the growing activity of e-commerce and logistics.
The gradual easing of restrictions and an outlook for a return to economic growth in 2021 are positive indications. In addition, Poland is likely to benefit as a manufacturing location in the medium and long term. The current crisis may push manufacturers, among other things, to reduce the risk of having a location put under lockdown, to diversify locations and to hold more inventory in European countries.
Regardless of the rapid developments taking place in recent months, Poland is expected to continue to cement its position as a link of the global supply chain in the long term. The industrial market's growth will continue to be driven largely by the quick expansion of e-commerce, which has gained in importance further in the current unprecedented crisis – says Joanna Sinkiewicz, Partner, Head of Industrial & Logistics, Cushman & Wakefield.
Was this article helpful?
Download now!