Warehouse market faces changes - Trends Radar Q1 2020 [REPORT]
29 april 2020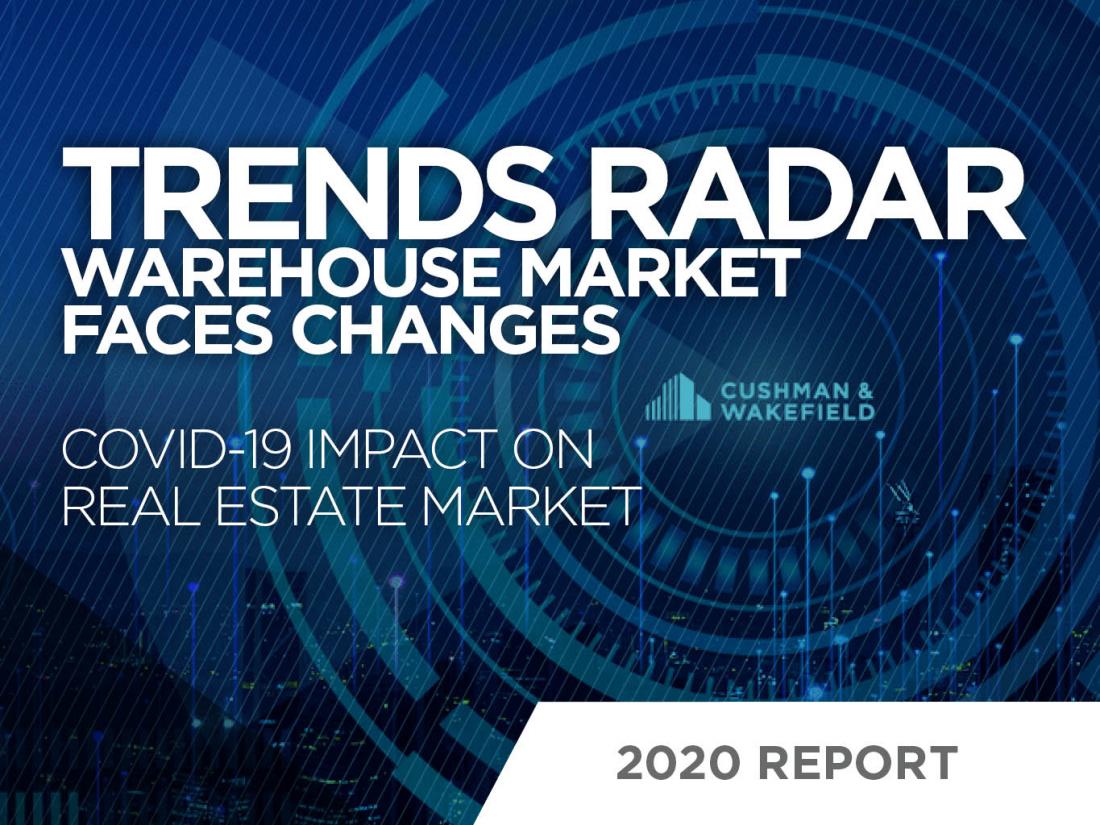 Has the Polish real estate market been hit by the coronavirus pandemic? How will it change over the course of several months?
The first quarter of 2020 ended on the warehouse market with good results on both the demand and supply side. The total leasing transaction volume reached almost 1 million sq m, the second-highest result in the history of the Polish warehouse market. The vacancy rate remained unchanged at 7%. Approximately 400,000 sq m of newly-built warehouse space was delivered to the market; of that total, 45% was completed in the Wrocław region. Another 2.1 million sq m of warehouse space is currently under construction.
Although the industrial sector remains in good shape, the first signs of a decrease in activity have already been reported. E-commerce tenants are experiencing growth, but many other industries such as retail and automotive are being affected by the overall slowdown, and some tenants are already negotiating rent reductions.
On the other hand, courier companies have recorded the number of orders above the pre-Christmas levels. With the rise in e-commerce volumes, demand for both big-box facilities and city logistics space is expected to remain unchanged.
Benefiting from Poland's strong fundamentals, the Polish warehouse market is well-positioned to continue its strong momentum in the long term despite the current hurdles. The shift of many customers toward online will not weaken when the pandemic is over. An increase in popularity of online retail has been reported not only by industries that are already popular with e-shoppers (such as fashion), but also by sectors that were marginal before the crisis such as e-grocery. Another growth driver could be the relocation of some production from Asia and the desire to keep it in Europe, closer to end consumers. This is an opportunity for the CEE region, which remains competitive with Western Europe in terms of rental rates and labour costs.
"The current situation is very difficult for everyone, both tenants and property owners. Most are seeing it as a challenge and trying to evolve to respond to it. The industrial market is doing quite well compared to other commercial real estate sectors. Having said that, the overall picture is very complex. In some sectors tenants are struggling with enormous business difficulties. Others are growing at a much faster pace than ever before, largely powered by the accelerated growth in e-commerce sales. The momentum of action and change is strong," says Joanna Sinkiewicz, Partner, Head of Industrial & Logistics, Cushman & Wakefield.
Was this article helpful?
Download now!