The green logistics revolution: Companies are focusing on sustainability
13 september 2023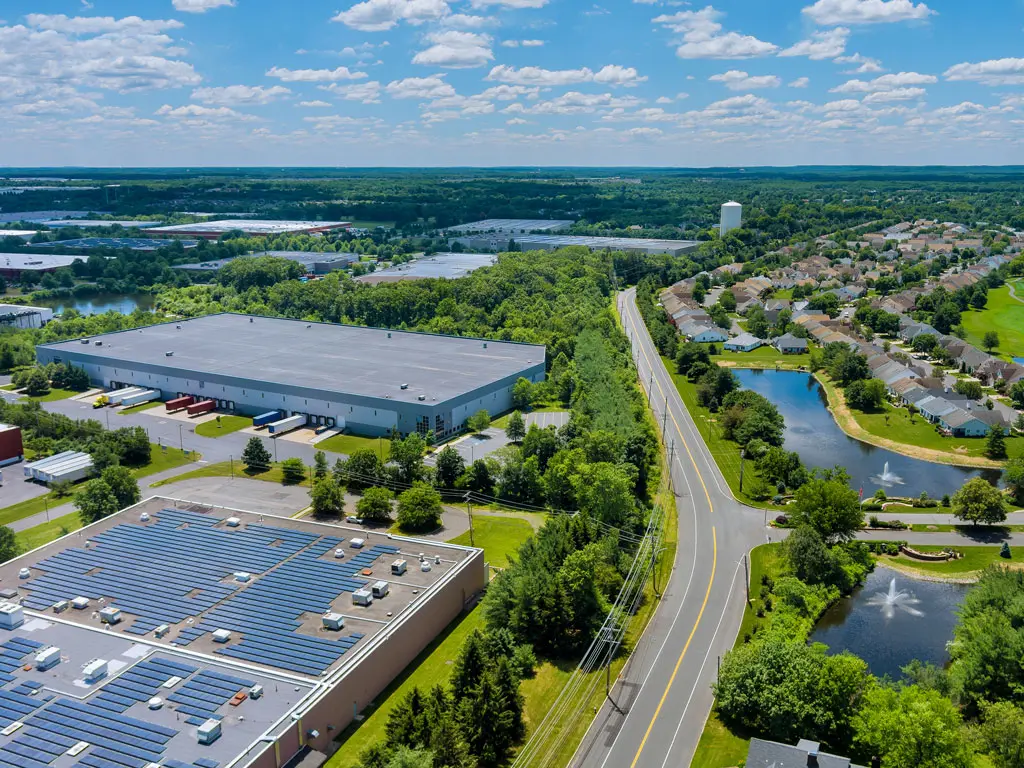 In 2023, logistics is moving towards sustainable development, and Panattoni, in cooperation with the law firm HFW and the research company Analytiqa, points to the growing emphasis on ecology in European supply chains.
Report on sustainability in European logistics and supply chains 2023
The latest 'Sustainability in European Logistics and Supply Chains 2023 Report' emphasises the growing interest in electric vehicle charging stations and renewable energy storage for on-site energy storage.
The survey was conducted in 15 key European countries, including the Netherlands, Poland, Germany, France and the UK, with representatives from a range of industries, from logistics service providers to courier companies. The results are a clear indication of companies' growing commitment to sustainability and ecology.
The research shows significant progress towards green innovation. Noteworthy is the fact that 72% of respondents have committed to reducing CO2 emissions over the next five years, and the demand for electric vehicle (EV) charging stations has increased from 53% to 67%. Furthermore, as many as 81% of the companies surveyed consider energy conservation in warehouses to be important or very important.
Green properties on the rise
When comparing these results with the figures from the 2022 report, there is a clear shift. This year's survey shows that 45% of companies are willing to pay higher rent if the savings in total operating costs offset the cost of renting green facilities. Interestingly, this percentage rises to 51% among companies providing logistics services, indicating a growing interest in sustainable real estate.
Energy and fuel conservation at the top of the ESG
In the light of energy and fuel concerns, energy-saving solutions are becoming a key area of focus and a major ESG element in companies' storage operations.
Given the context of fuel and energy risks, it is not surprising that, for the second time, energy-saving solutions (such as solar panels, lighting sensors, LED, heat exchangers, refrigeration units, etc.) will be a key area of focus and the most important ESG element in companies' warehousing operations - 64% of all respondents answered the following - comments Emilia Dębowska, Sustainability Director at Panattoni
How companies are gaining competitive advantage and saving on costs
This year's report also highlights the growing importance of environmental certifications such as BREEAM, which 31% of companies are using. Despite the operational costs, a third of companies now recognise the real value of environmental certifications and a further 53% are considering their use in terms of potential costs. Companies are also increasingly using accreditations to standards such as CDP and GRI, demonstrating their growing commitment to sustainability.
How government and industry guidelines are shaping the transformation
The 2023 report also focuses on the role of government and sector guidelines in shaping the future of transport. Decarbonisation of transport is now a priority for 66% of respondents, indicating the growing importance of electric charging points. Although this figure is down from 77% in 2022, it suggests that companies are increasingly favouring individual charging infrastructures.
Was this article helpful?