The latest edition of the Industrial Space Map prepared by Cushman & Wakefield is now available!
28 june 2022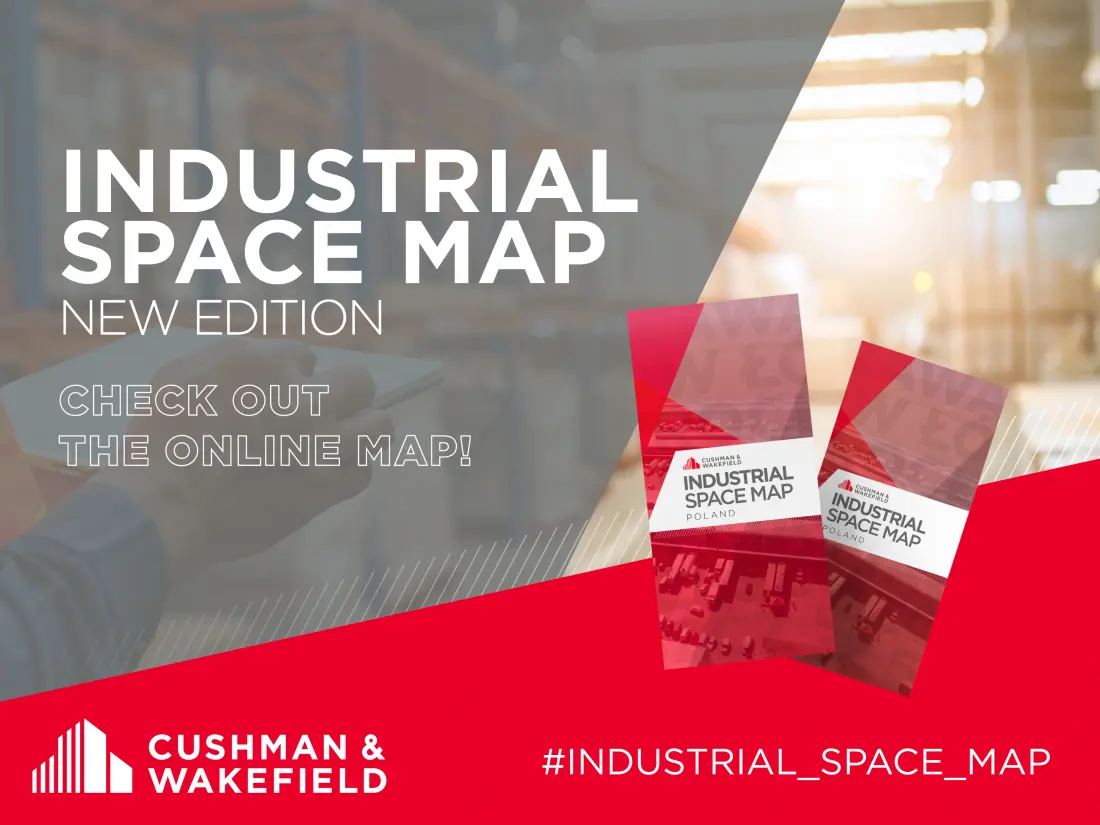 Cushman & Wakefield experts have prepared an up-to-date map of warehouse space in Poland. Check the latest warehouse locations!
When Poland hosted the European Football Championship in 2012, its total industrial stock stood at just over 7 million sq m. In the next five years the country's stock grew to 11.5 million sq m, representing a 60% increase, with the Polish market now containing more than 25 million sq m, says Damian Kołata, Head of Industrial & Logistics Poland, Head of E-commerce CEE, Cushman & Wakefield.
Warehouses in Poland
80% of the existing modern warehouse space in Poland is concentrated in the Mazowieckie, Śląskie, Łódzkie, Dolnośląskie and Wielkopolskie voivodships. The volume of investments under construction reached a record level of 4.7 million square metres. It is worth noting that as much as 1/3 of this space is being developed this time in smaller and developing regional markets, particularly in the western and northern parts of the country.
The logistics and industrial sector in Poland shows no signs of slowing down. Still high demand and over 96% occupancy rate in the existing stock generates further dynamic increase of new development investments in an unstable geopolitical environment. Poland currently has more than 500 completed facilities and in 2023 it is expected to see many new logistics projects come on stream, bringing its total industrial stock to over 30 million sq m, predicts Damian.
Was this article helpful?